The M.V. Coho is a magic carpet, and the wanderlust of travel is the destination! 
Whether you visit Victoria, BC for a single overnight or an extended stay there are ways to have a priceless experience without breaking the bank.
Enjoy a pair of explorers' travel log, giving you the encouragement to set sail for an affordable – yet unforgettable – budget Victoria visit.
The Goal:
2 guys (a father and college-age son on Spring Break from University)
2 days + 1 night
1 'Must See' Attraction
Port Angeles to Victoria, BC
$298 USD TOTAL
Setting Sail – The Port Angeles Coho Ferry terminal is full of warmth and wonderful maritime displays, celebrating sailing heritage since 1959.
The 90-minute crossing quickly arrives in Victoria, already bustling with water taxis morning rowers and float planes flying to and fro.
Getting around – It's apparent while entering Victoria harbor for docking that there is so much to see and so many places to explore. Just steps away from disembarking the M.V. Coho is the inviting grand lobby of the Fairmont Empress Hotel. Witnessing where the High Tea takes place, and the mix of fine Victorian English pergola's and Canadian First Nations totems is doubly honoring to both cultures. With limited time and this single eye-full of Victoria wonder we both exclaim; "We need to see about renting bikes!?"
Which quickly leads us to the uber helpful Empress concierge / tour desk, and the good news that we are mere steps away from Cycle BC.
Their selection of bikes is divine. However, the call of Peter Fonda's "Easy Rider", and the itch of the open road on 49cc mopeds was calling to us. Thankfully, our visit was in late winter, mid-week, and the rush of tourist hadn't yet descended upon British Columbia, so we were able to negotiate a super BOGO 24-hour rental deal. Soon hitting the streets, (not highway legal!), of Victoria!  "Beep Beep"!  
TIP – It never hurts to ask for a discount. Thanks to Matt and the Cycle BC team for helping expand our Victoria visit possibilities care of to these extra fun mopeds.
And as a bonus – we get a local's take on authentic Victoria places we are sure not to miss.
And fun we had!
Riding along the waterfront on Dallas – into- Cresent – into – Beach Drive was outstanding!
Experience a mix of major attractions, such as the playful seals and cool houseboats on Fisherman's Wharf (Did you know that Ellie at Barb's Fish 'n Chips tells us she sells just as much "Seal Snacks" to tourist as she sells of their famous Fish 'n Chips?! "Well fed seals!"); combined with Beacon Hill Park's Mile 0 for the of the Trans Canada Highway,to the forest of totems and the ponds full of ducks playing with gleeful toddlers.
Thanks to a low tide every waterfront park we pulled into invited us to explore the tidepools and – slippery! – rocky shore.
A whole new world opened up by simply popping on an inexpensive macro and fisheye lens on our iPhones.
We could have explored these wonderful intertidal zones for hours.  
One pocket-park (right where Dallas merges into Crescent) invited us to take in the view from a pair of Adirondack chairs perched just above the high tide level on a rocky knoll.
The view of the Olympics peeking in and out behind distant clouds, and the constant movement of eagles, seals, and watercraft made this a perfect perch for soaking in the natural beauty of
Victoria. An added bonus was meeting Richard & Gail, fellow travelers, visiting the coast from Calgary Canada.  Richard came armed with tripod mounted DSLR, equipped with an enormous telephoto lens that we were sure could pick out skiers on the slopes of distant Hurricane Ridge .
After a late morning granola bar snack, we again hit the road riding through Oak Bay golf course, the streets of 
course, past gated mansions, and into the inviting Oak Bay Marina Park.  Realizing we left our Top-Siders and Ascots at home, we continued through the eclectic mix of inviting storefronts combining to make Oak Bay Village. Hours of shopping – and plenty of $$ – could easily be spent amongst these tempting retailers and restaurants.
University of Victoria –
Turning north on Foul Bay Road we headed toward the University of Victoria. This large, ("How Large?" One of our questions to student and faculty alike was "Q: How many students are enrolled here?". "A: I don't know".  According to Wikipedia it's 18,000). The "U. of Vic." public research university is conveniently situated along a large circular roadway – aptly named "Circle Drive." Even with classes in full session, everyone was warm and welcoming, inviting us on true back-stage tours of the Theater Arts department
We wish we could have taken them up on their invitation to take in the current production in the Phoenix Theater, but we did take a recommendation, and thoroughly enjoyed visiting the botanical oasis of Finnerty Gardens.
It was an extra joy to reconnect with Molly, a current University of Victoria student, from our own home town.
 Eventually she told us to 'take-a-hike,' and that's what we did. (After we drove to the summit of nearby Mt. Tolmie.) We were rewarded at the summit with majestic views of downtown Victoria and those ever-present – and impressive – Olympic Mountains across the Strait.
Lunch time fortune in China Town – Descending from Mt. Tolmie we found ourselves at the Gate of Harmonious Interest as we entered Canada's largest China Town.  

Our culinary guide was Chef Les Chan

(Shameless self promotion – Be sure to see Chef Chan on the CrabFest cooking demo stage October 7-8, 2017!)
Even though the lunch rush had ended, entering the vast banquet room of Don Mee Seafood Restaurant with the celebrity Chef Chan suddenly got the restaurant abuzz.
We picked up the menu, looking at the lower cost luncheon menus, only to have Chef Chan scolded us, "You're ordering like white guys!" Menus dutifully returned to the table, we humbly allowed Chef Chan to show us how to best order Chinese food.
Tip: From Chef Chan "Tell the server how much you have to spend, and ask them to recommend their specials and – often off menu – 'Fresh Sheet' – specials. And be prepared to be amazed!" We ended up getting a whole lot more food (most of it a delicious mystery) for a lot less than had we ordered off the menu. If you can't dine with a local rock-star chef, do consider taking full advantage of arriving at the end of a typical meal rush. The staff is able to be more attentive, and the kitchen has more opportunity to impress your taste buds.
Completely stuffed, we thanked Chef Chan and explored Fan Tan Alley and spotted our first night time pub crawl location before checking into our hotel.
Hospitable Hotel – Strathcona Hotel.  Well labeled the "Entertainment Centre of Victoria," the Strathcona provided a wonderful base camp for our central Victoria hub of adventure.
Perfectly designed for a built-in pub-crawl, the core Strathcona entertainment offerings include:
Distrikt – (disco)
Big Bad John's – (Red Neck bar)
Sticky Wicket – (English Pub)
The Clubhouse – (Sports Bar)
Games Room – (darts, pool, chess and backgammon)
Rooftop Patio – (season volley ball party spot)
The Rooftop was still in winter storage, and we didn't pack any John Travolta polyester bellbottoms for the Distrikt, or any 501's and cowboy boots for Big Bad John's, so we visited Sticky, Clubhouse and found ourselves right at home in the Games Room!
After downing some delicious Happy Hour fish tacos and consuming a couple of equally bargain-priced pints, we walked a short distance to our next destination pub.
450 Swift St,  Victoria, BC V9A 3S8
"Location, Location, Location" – Canoe Brewpub has the waterfront draw that wants to have you take a canoe off the wall and cast off! Too bad it was still too uncomfortably cold to take full advantage of their expansive outdoor patio area. 
The inside is Steam Punk meets Canadian fishing cabin motif. Welcoming in a quirky red-plaid lumberjack sort of way.  Their beers were good and their bar snacks were appetizing.
308 Catherine Street, Victoria, BC V9A 3S8
Our recommendations for visiting Spinnakers were:
1. "The store sells the most amazing artisan chocolates you will ever experience. Handmade truffles, chocolate barks and clusters… " Eric – SUP and Kayak instructor at

Ocean River Sports
2. "I thought that place burned down…" Martin – Front desk clerk at Strathcona Hotel
(With endorsements like
that

we simply HAD to check this place out!)
Tip: Spinnakers Spirit Merchant WSV (176 Wilson Street, Victoria, BC V9A) is indeed owned by the same group of good folks, yet the liquor store is about a 7-minute walk before you'll find yourself at the Brewhouse.
Indeed the Spinnakers Gastro Brewpub, and their Provisions Store was as Eric and Martin both described. The chocolate was divine, the upstairs taproom had just reopened a month prior, after being damaged by fire the previous November.
Even though we were seated at the bar just days before St. Patrick's Day, the Luck of the Irish shone favorably upon us as we discovered we were fortunate enough to be sharing the bar – and plenty a complementary draw – with Patty, one of Spinnaker Brewmasters!
Other noteworthy brewery's to raise a toast to include:
Moon Under Water Brewpub
Driftwood Brewery
Hoyne Brewing Company
Racing the Sunrise – Our last day in Victoria started early with a pre-dawn wake-up call as we mounted our mighty moped's and headed for the highest peak in all of Victoria – Mt. Douglas Park.
Same as Mt. Tolmie, we assumed we'd be able to ride to the summit.  True – after 12 noon.  Before noon the 1.45 KM road to the summit of Mt. Douglas is closed to vehicle traffic.
At an elevation of only 205 meters, the hike was still felt throughout our legs and lungs.
 However the efforts were certainly worth the rewards!
We came off Mt. Douglas, and rode directly into the complimentary continental breakfast offered by the Strathcona Hotel. Then we checked out of the hotel, and after refueling both mopeds with just a drop over 1 Liter each of gas, we returned them back to Cycle BC. While the odometer said we rode just under 40 miles in 24-hours, the places traveled and the access uniquely afforded us was equal to road trips of much greater distance.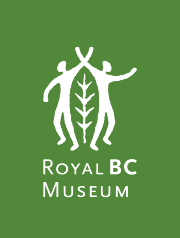 Traveling again on two feet, we checked our overnight daypacks at the customer service counter of the Royal BC Museum and wrapped ourselves completely in the 2nd Floor Natural History exhibits
When hunger called, we took full advantage of our museum hand stamp and visited the nearby courtyard full of delicious food trucks.
 We walked off our giant Shawarma Gyros lunches by stopping in at the Parliament Legislative Building and shadowed within earshot of a school group being guided through the two floors of Canadian legislative history, making for a perfect mix of self-guided and professionally guided exploration.
The Parliament Building features excellent display panels on women's right to vote movement, and current women serving in Parliament. Also featured are extensive display panels on the occasional past visits of once Princess Elizabeth, now her Majesty Queen Elizabeth, to the hallowed halls of Parliament. What we noticed was in short supply was interpretative panels detailing last fall's visit by Prince William and wife Kate Middleton.  So we asked!  RCMP Staff Sergeant "L" was on duty at the top of the stairs when we exited the Parliament Building. Overlooking the grounds we complimented him on the lovely facility and noted that while we saw pictures of the grounds filled with people during the Queen's past visits, we asked if he was involved with last fall's Royal visit by Prince William and Kate.  Boy was he! He proceed to share volumes of what was surely a combo of unclassified and classified information related to the preparation and successful hosting of the Royal visit.
Tip: The best way to find out how to live like a local is to talk to one. Bartenders, shop owners, students, even uniformed law enforcement officers are all great sources for authentic recommendations.  Don't be shy: Go ahead and ask them a simple question. At worst they'll blow you off and you'll never have to worry about seeing them again.  But at best – and more often than you think – you'll get a lead on something unseen by most tourists and perhaps a new friend!
After returning through the Royal Museum's Thunderbird Park we again immersed ourselves in Canadian history told at its finest. This time the 3rd Floor exhibits related to Human History.
Too much to see and learn in too little time – be sure to spend some time in the replica map room of Capt. George Vancouver's  HMS Discovery – before we had to hurry through the recreated gold rush mining town and walk across the street in time to check-in for the 4:00PM sailing of the M.V. Coho.
Our return voyage seemed quicker than yesterday's arrival. Maybe it was because we were already planning our next budget visit full of priceless memories in Victoria. (Hmmm… it only cost $6.50 extra to bring our own bikes or kayaks on board….!)
| | |
| --- | --- |
| Tale of the Tape: The $149 pp Trip Travel Challenge | |
| Black Ball packaged rates: Hotel + RT Ferry + Royal Museum admission |  $ 162.10 |
| Mopeds |  $   75.00 |
| Gas |  $      3.10 |
| Metered Street Parking |  $      1.00 |
| Lunch feast + Tip |  $   20.00 |
| Happy Hour Tacos + Tip |  $      6.80 |
| Darts |  Free! |
| Beer and Cider |  $   18.00 |
| Bag check at BC museum |  $      4.00 |
| Food truck & tip |  $      8.00 |
| Total |  $ 298.00 |